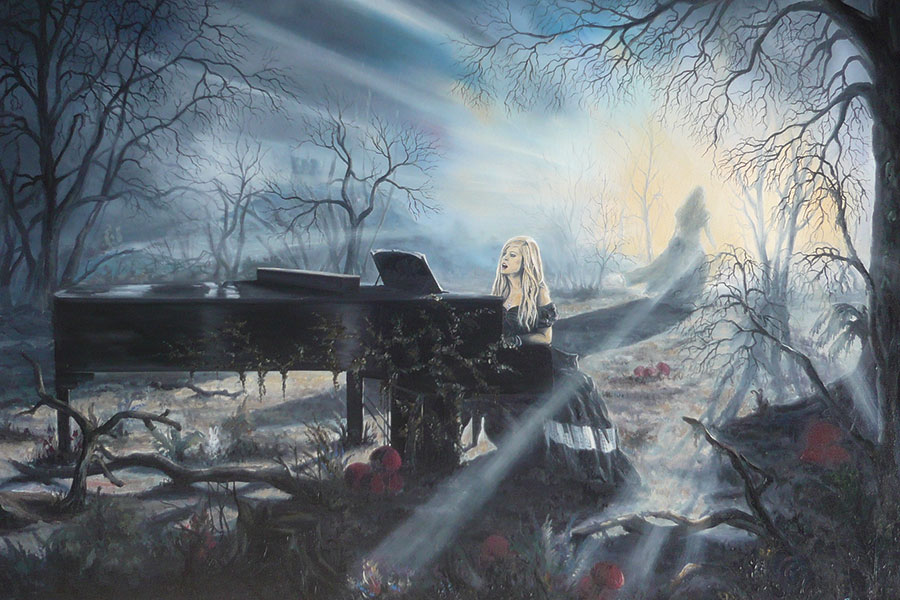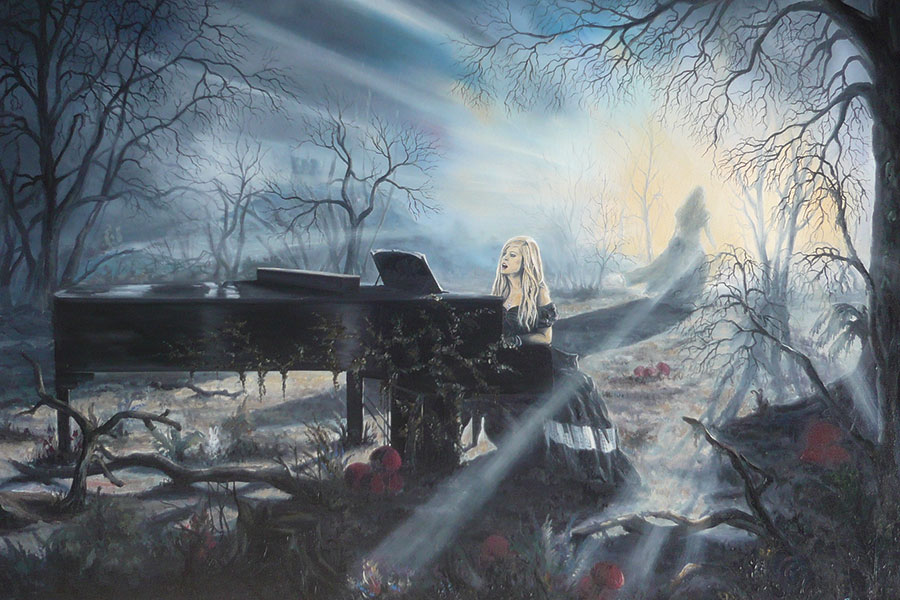 Playing Piano
Created with a focus on the piano and pianist, surrounding are thoughts and dreams that the music congers. Inspired by the film Alice in Wonderland.
Dreaming through the music
Details
Darker colour tones hide a lot of hidden secrets in the painting, the more you look the more you see.
Oil on Canvas | 30″ – 40″
Price £750